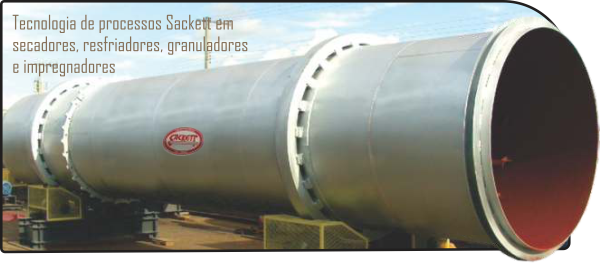 By combining best practices in engineering, components and manufacturing, Sackett's rotary systems are known around the world for their excellence. The equipment is designed as an integral part of complete process systems designed by Sackett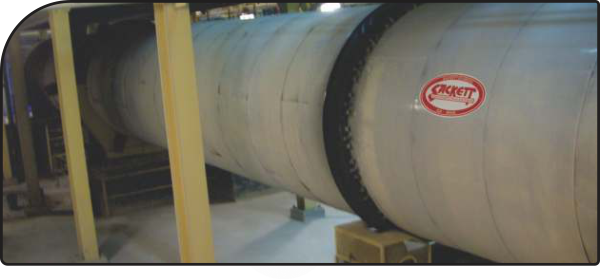 The design and execution of a homogeneous granulation or "agglomeration" of fertilizers requires knowledge and expertise in plant processes and operation. Sackett has been a leader in this market for over a hundred years. The change in environmental legislation and economic factors require high quality of the nutrients produced in plants and controlled processes in all unit operations of the system. Researching and developing the best processes, systems and equipment to efficiently granulate various materials is Sackett's differentiator. Providing all of the engineering design, equipment manufacturing, assembly and commissioning allows to minimize costs and fully control the quality of the granulation system.

Fertilizer mixing plants to meet your requirements. A fertilizer mixing plant must meet several requirements:
• Product quality (chemistry, physics, mass);
• Correct weighing without rework;
• Clean and hygienic plant for the worker;
• Manual operations and minimum maintenance;
• No waste of raw materials;
• Mixed product free of coarse and fine;
• Speed in the exchange of formulas;
• Productive capacity appropriate to the market;
• Discharge and storage of product without damage to raw materials;
• Demand-driven product delivery;
• Competitive industrial cost.
HORIZONTAL MIXING SYSTEMS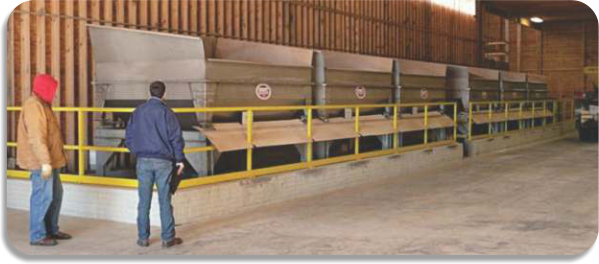 The Sackett Multi-Dosing Continuous Blending System is the most advanced in horizontal blender processes on the market and differentiates itself from others by its unique mechanical design and advanced automation that gives its customers unprecedented speed, flexibility, reliability and dosing accuracy.

Sackett manufactures conveyor equipment and engineers the entire system with proper transportation for each type of product. For Sackett, it is not just the movement of materials, but moving them efficiently and with the necessary care to the products transported. A comprehensive system is the set of equipment that work as a whole to provide reliability, convenience and speed. Sackett has systems in use in the world, of small capacities of more than 5,000 t / h, in adverse climatic conditions and of varied humidity, from the equatorial zones to the Arctic. The equipment is designed for the best performance in highly corrosive environments. Sackett's state-of-the-art systems provide the best in automation and control for the process. It also provides dust control systems, which includes bagging terminals, cyclones and telescopic systems to minimize dust generation and segregation of granulated products.