Sackett's High Intensity Mixers combine the best in speed, accuracy and reliability in a high-performance mixer.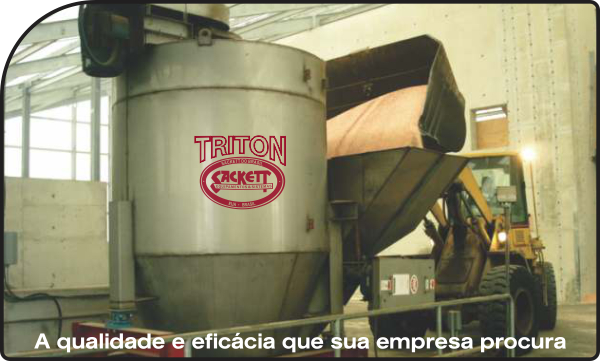 TriTon vertical mixing equipment has been designed to be the simplest, most economical and reliable fertilizer mixing equipment on the market. Easy to operate and low maintenance, TriTon is a unique vertical system with more features than traditional mixer systems. The electronic balance with three load cells of first line, stainless steel and capacity of 3 t each give reliability and consistency in the weighing. Mounting on high metal structure to the ground stabilizes the mixing system, prevents product leaks and facilitates cleaning of the environment and underneath the mixer.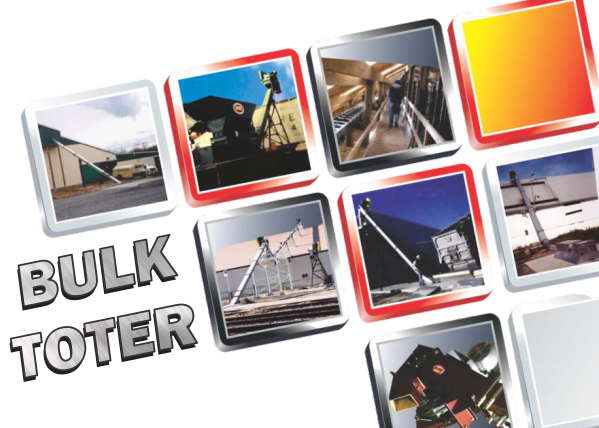 Specially designed for bulk material transfers, it provides greater operator safety, eliminates dust environment, minimizes waste and optimizes transport time. Installed in the open, eliminates the need for high-cost roofing and structures without the risk of wetting the transported material or damaging the granular product. Tilting ability at steep angles allows it to occupy small areas for its installation and allows the replacement of traditional conveyor systems, which require few degrees of inclination to carry. Its layout allows for long periods of operation without maintenance, with the speeds suitable for each application.

Sackett's Litter Conditioner allows you to undo lumps and at the same time maintain good product condition. Designed to handle large volumes, Sackett's lump conditioners ensure your product will not be degraded. As an essential condition for any factory, our lump conditioner delivers the products our customers need. Manufactured for years, this equipment has stood the test of time for its quality.

Designed to break down large lumps, Sackett's Breaker is the industry's best choice for breaking lumps in high humidity conditions. It has no screen for cleaning, which greatly reduces maintenance. Available for a wide range of feed hoppers, the Lump Breaker is effective in transforming stoned fertilizers into marketable products, especially for feeding the SSP powder into the granulation.
Set of equipment for the effective treatment of Fertilizers:
• Course dividers;
• Impregnator;
• Windmills;
• Rotary sieve;
• Crusher and Conditioner;
• Continuous helical collector;
• Silos, hoppers and tanks;
• Pneumatic guillotine valves;
• Salem pneumatic valves;